Power Your Business Growth with Comprehensive
Business Development

Solutions
"Unlock your business's full potential with our comprehensive suite of services. From business strategy development and sales and marketing consulting to effective business networking and relationship management, we have the expertise to drive your growth. Our team excels in product and service development, strategic planning, and market research, providing valuable insights to stay ahead of the competition. Maximize your customer relationships with optimized CRM implementation and take your efficiency to new heights through business process improvement. Enhance your brand's visibility and market positioning with our expert branding and positioning strategies. Experience success with our holistic approach to business development."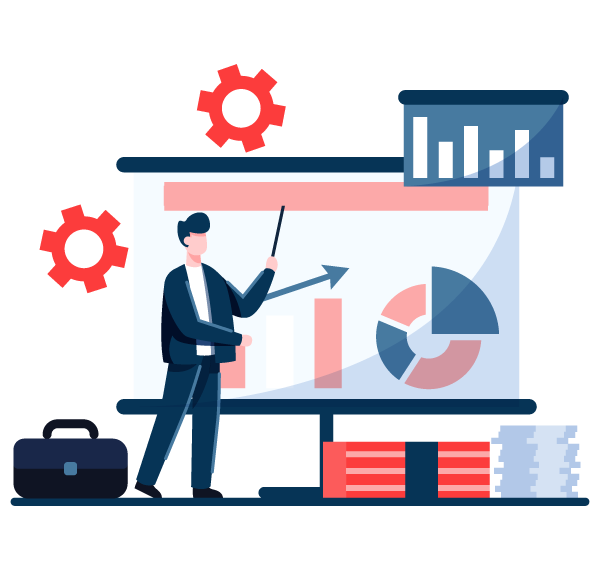 From strategic planning to powerful execution, our
Business Development Services

empower businesses to thrive in the digital landscape and achieve remarkable growth.
Business development can help a company grow by:
Identifying and capitalizing on new market opportunities.
Expanding the customer base and increasing sales.
Developing strategic partnerships and alliances.
Expanding into new geographic regions or industries.
Launching new products or services.
Enhancing brand awareness and reputation.
Improving operational efficiency and profitability.
Building a strong network of industry contacts and relationships.
ProCrew measure business development success through:
KPIs & metrics.
Revenue growth and profitability.
Increase in market share.
Number and quality of new business partnerships or alliances.
Customer acquisition and retention rates.
Expansion into new markets or territories.
Number of qualified leads generated.
Conversion rates from leads to sales.
Return on investment (ROI) of business development initiatives.
ProCrew,professional employer organization (PEO), leverages CRM software, customer retention strategies, data analysis, and improved customer engagement to enhance satisfaction and loyalty.